---
---
---
Financial security tomorrow is your peace of mind today
---
We find the best

Investment Properties

creating wealth and saving you tax
Minimise Tax
Claim all your expenses and lower your overall tax. The Govt helps to pay off your property. Additional depreciation deductions if buying new.
Rental Income
Your renters pay you each week giving an additional income stream. Use off-set accounts to help pay down your home mortgage faster.
Wealth Creation
Your wealth grows as property values rise over the longer term. Use the equity to fund more properties and build up a portfolio.
Financial Security
Gain financial security and peace of mind. We're living longer and the pension age is increasing. More money is needed in retirement.
Lender's Funds
Access to lender's funds means you grow your wealth faster. You're not just growing your money but leveraging off their's too.
Reduce Debt
Consolidate loans with lowest interest rates can mean paying down your home mortgage faster. Our specialist partners show you how.
---
LEANE & GLENN
Springwood NSW
"My husband and I were looking to secure our future and thanks to the advice, assistance and support we received from Jeff @ GoReal, we are off to a great start. Jeff has been with us every step of the way, he didn't disappear after we 'signed on the dotted line'.......highly recommend!"
---
---

KUMAR
Stanhope Gardens NSW
"Jeff's team has organised several property investment purchases for us without any issues. GoReal is professional, reliable and constantly kept us informed. We trust them with developing our property portfolio and highly recommend."
---
---

ANTHONY & TAYLOR
Ermington NSW
Jeff is awesome, helped us from start to finish guiding us along the way to better our future in securing an investment property. With his advice and skills we were able to grow our investment in today's market. I strongly advise goreal as Jeff changed our future forever.
---
---

"I was bamboozled by the property market, didn't know who to trust, or what was the best way to get my foot on the property ladder. Jeff clearly explained my options, walked me through the process with no question ever too silly to answer, and now I am the proud owner of an investment property. I trust Jeff, he has his clients interests at heart, and I wouldn't hesitate to recommend him. A very positive experience with no regrets!"
---
---

"Great company to work with. We were seeking help in understanding if property investment could improve our future financial situation. We're now proud investment property owners! GoReal made the process easy and constantly communicated with us throughout the whole process. Highly recommend!"
---
---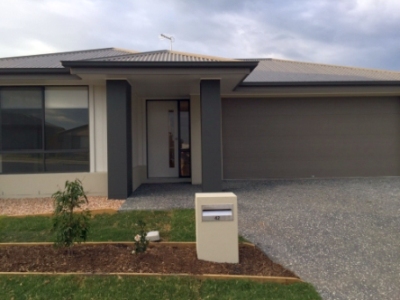 (My brand new IP)
VIKRAM
Parramatta NSW
"Met jeff through a common friend. He was very friendly and professional. He approaches our house personally whenever we have doubts about investment throughout the process. I am a proud owner of an investment property and planning for second next year. He still calls us once a month to find out whether we have any rental issues regarding the investment. I will recommend jeff & GoReal without any second thoughts."
---
Did you know that property investing has helped create 90% of the world's wealthiest people?
You can find out how right here.
---
---
Decide, and we'll do all the work for you
---
Plan
Understand your life plans and assess the financial gap to where you want to be. We assess what is feasible and affordable with the lowest risk.
Selection
Several best property options with their growth profiles are presented for your first purchase. When completed properties are tenant-ready.
Acquire
We assemble and manage your support team including Solicitor, Broker, Financial Planner and other professional services.
Manage
Oversee the property settlement process and supervise property inspection, rental management and provide free depreciation schedule.

---
---
---
---
We should all be celebrating living longer. Instead many of us are worrying if we'll have enough money in our Super to last the distance. I was shocked 20 years ago when I did the math. Apparently having an Engineering degree and working senior positions in top companies still wasn't going to fund a quality life for me when working life was over. Even with increasing Super instalments, I wasn't going to cut it.

Luckily I stumbled on a life-changing article on how Property Investment helped create 90% of the world's wealthiest people. Using those principles over a 10 year period, I've created a substantial property portfolio, financial security and a better night's sleep.

Feeling grateful for the privilege, I started GoReal 5 years ago to help others simply and safely grow wealth through residential Property Investment. We've already helped many families start the journey to financial security and freedom. There are challenges to tackle and pitfalls to avoid. But we learned the hard way so you won't have to.

Enjoy your retirement, or even have an early one. You've earned it. But after your Super has drained, life could be miserable living off the Government pension. Especially if the qualifying age keeps escalating. It's at 67 already. Surely you deserve to spend more time with family, friends and on joyful experiences after a lifelong contribution to the economy.

What's on your future lifestyle wish list? We'd love to know. Let GoReal help you create them.
More Client Stories
Views from people who've already started their property portfolios.
---

"Jeff at GoReal is a pleasure to deal with, always on hand to make the difficult sound simple and the complex sound straight forward. He was referred to me by a friend, who spoke of his absolute trust in Jeff when it came to investment properties, and had already worked with Jeff on several purchases, which immediately removed any issues around trust or expertise and enabled me to focus on what was best for me and my investment. Jeff is very personable and takes the time to get to know you and what you are looking for, takes you slowly through every key step of the purchase process, and then once you've purchased his follow up and guidance on renting properties is exceptional. I have no qualms in recommending Jeff for anyone considering an investment property."